Posted by Jeng Sy Flores, Wedding Make-up Artist/ Wedding Photographer Philippines
Photos by Ferdie and Jeng Flores
Location: Club Paradise, Dimakya Island Coron Palawan
Last January 11, 2010 was our 8th Anniversary as husband and wife. We had a very hectic December and January schedule and so i thought of giving ourselves a nice and relaxing vacation in one of the places that we've never been to. Ferdie's birthday also falls on the 22nd of January and so it was a double celebration. We wouldn't miss to take photos of ourselves and of the course the beautiful and enchanting island where we stayed. We were fully armed with the things that we need to take our post-nup shots… we brought along my newly acquired Canon 500d, flash for the camera, a remote trigger, tripod and of course our swim wears.
Here's a sample of  our do it yourself photo shoot in Palawan: (most of the shots are remote triggered)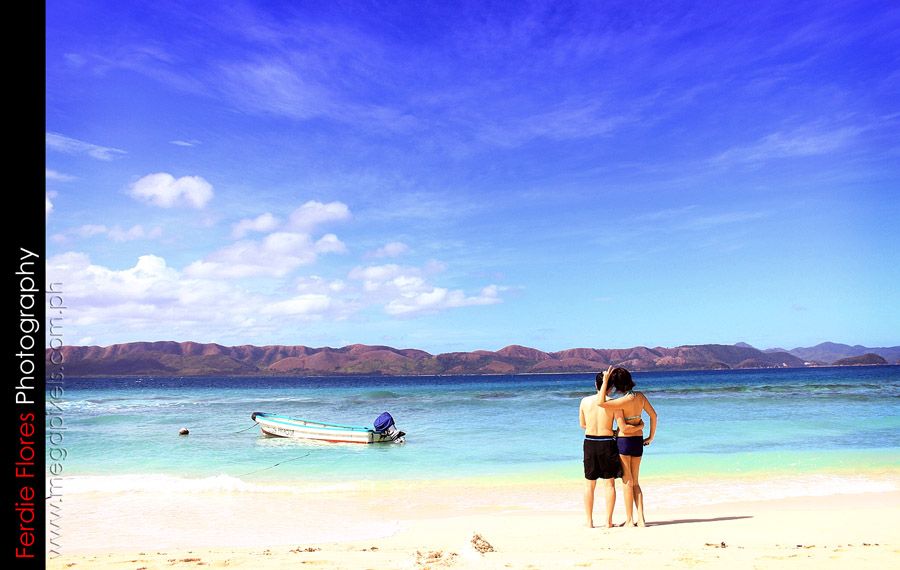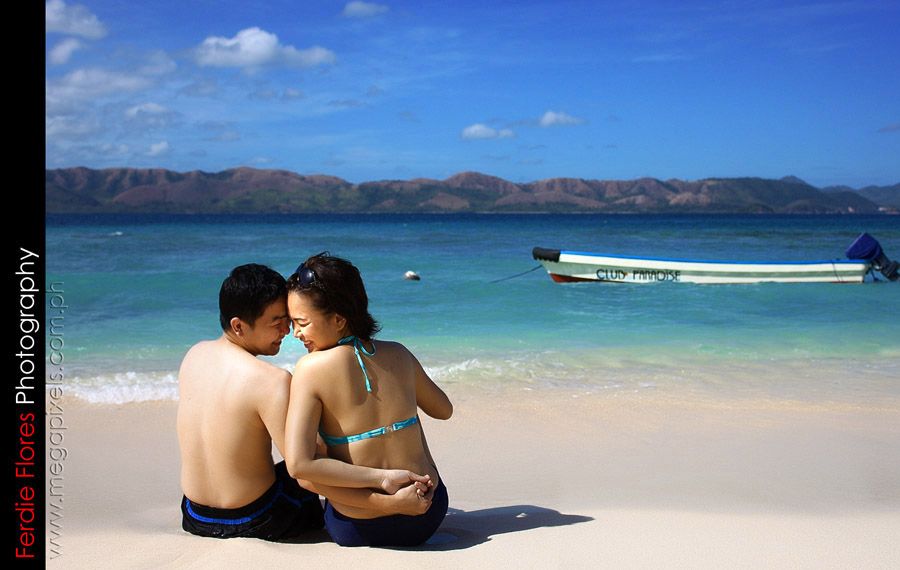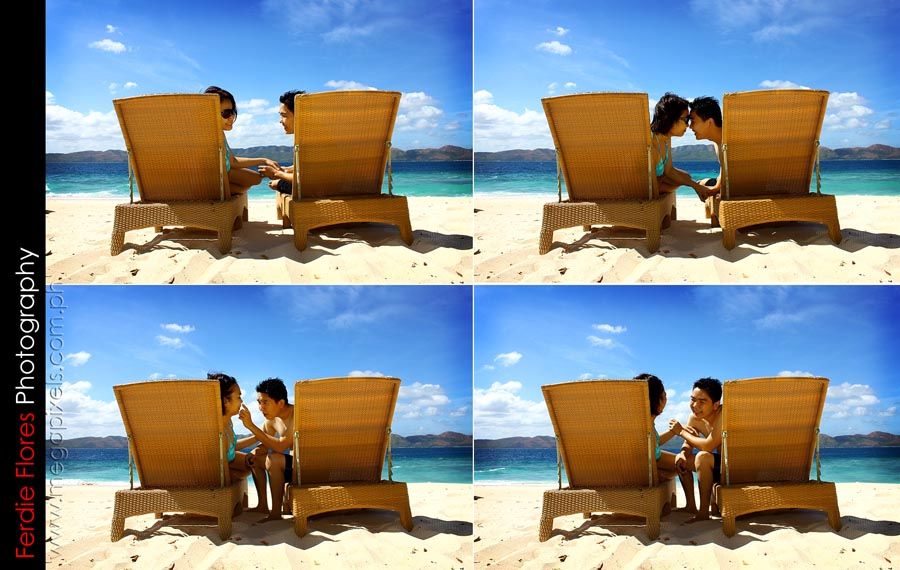 Check this out, Ferdie bought a new toy YoungNuo's Wireless Remote Flash Trigger + Camera trigger, it's a 2-in-1 product!  The remote transmitter can be used as the trigger of the camera as well! He bought it real cheap. It even remotely focuses the camera before taking the shot!   It looks durable, and comes with 16channels.  At Php1800 i think it's a steal!
…at Club Paradise, we met a new friend (with his family). And here is a photo the young Architect of the beautiful island resort: Arch. Rico Santos.
then 2 photos below are HDR images! 🙂
and here  is how is looked of the original scene!
Here's the romantic dinner set-up courtesy of the club!