Wheee!!! Juliane, the baby daughter of a very dear friend of ours turns One.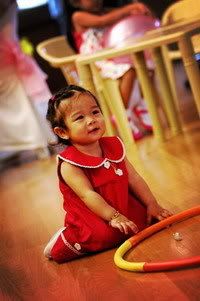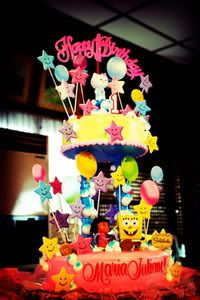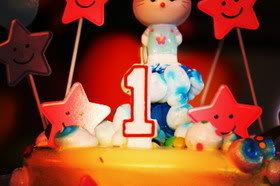 The party?… Fabulous!!! There were lots and lots of sweets, snow flakes, Chips and Chocos Galore! Si "Mamang Sorbetero" was even invited! There were Magic-magic, a contortionist, and the jogglers…. brought the house down!
Hey, there's my girl… laughing at the silly-talking bird!
To Juliane: Happy, Happy Birthday Gurl! Drink plenty of milk, play all day and sleep a lot!… :o) Live the life!
To Reagan, Tabelle & Justine: Many, many, many Thanks!!! (We'll be expecting a "Boy" soon!) I love the clips you prepared for the AVP… the twelve months of preparations finally paid off!!! Exciting! Here's the AVP we prepared.
Venue: Kapitan Moy, Marikina City