It's near summertime! :o) Time for to hit the beaches! This time we chose to drive and head for Sabangan Beach Resort, Laiya, Batangas.
Laiya, Batangas is less than 4 hrs drive from Manila which is nothing compared to our previous outings (Puerto, Galera and Pagbilao, Quezon). It was just a One(1) whole stress-free day! We left at 6am (which was supposedly 5am), arrived at 9:30am, ate an early lunch, swam whole day, and left at 6PM. :o)
We love the beach! it may not have fine Boracay sands but the beach was clean, the water was clear and surprisingly cold even when the clock ticks 12.
The resort didn't have welcome drinks but we didn't mind! We brought plenty of sodas, beers and 2 bottles of tequila!
Here are some pics!

My little 4 yr girl striking a pose.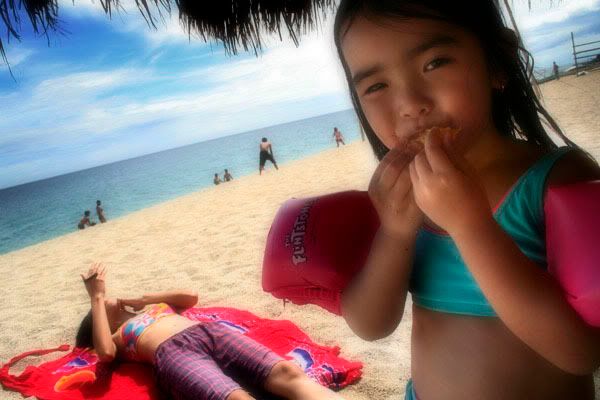 She really likes to eat orange (Mafie at the background)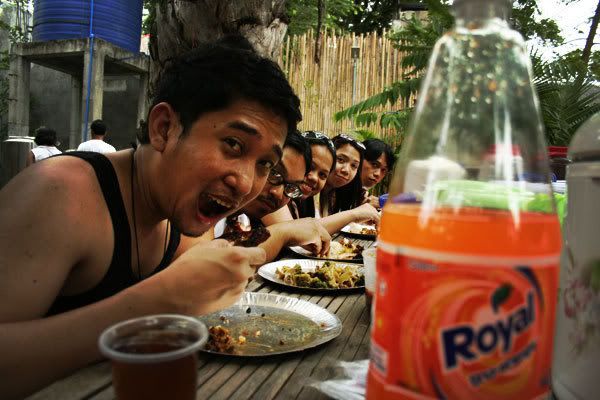 roll call: Jojo, Leo, Emms, Mache, Emman (we missed a few who unfortunately couldn't tag along: Ruby, and Cindy)

– Jojo: Our master graphic artists