Posted by Ferdie Flores, MSCE, Philippine Wedding Photographer
Preparation/Reception Venue: Bellevue Hotel, Alabang
Ceremonies: St. James The Great, Ayala-Alabang
Wedding Coordination: Loi Villarama Events Coordination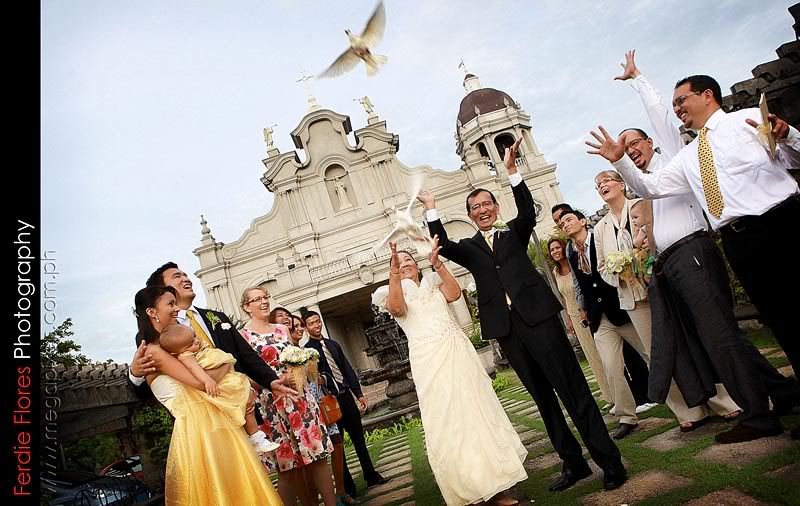 Ramon and Juliet… yup it's probably the Philippines' version of one of  Shakespeare's greatest novels. Actually, their story goes… "they had a common friend that was named really named Romeo… but then the story got even better, it was Ramon!  and he still reigns for the last 50 years! Haha!
Just less than a week after Arnold and Joan got their blissful Tagaytay wedding, here is Arnold'd folks Ramon and Juliet celebrating their 50th (fifty) year anniversary! Whoa… truly envied by many! :)..
During the wedding it was really fun seeing Ramon and Juliet expressed their love for one another, I wonder if they can reach another 50!
Here are some of their lovely photos during their wedding! It's Golden, something worth treasuring!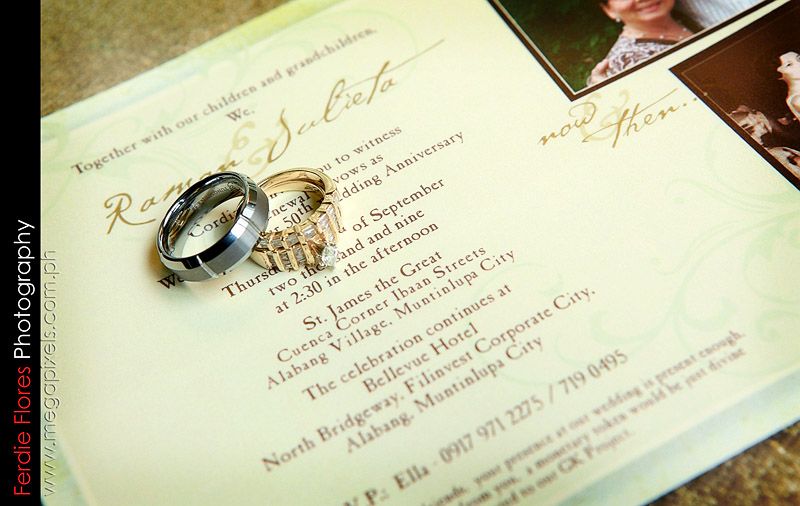 No onsite (SDE) videos this time!