Posted by Ferdie Flores, MSCE, Philippine Events Photographer
Venue: Wack-wack Golf and Country Club
Events Coordinator: Dazzling Celebrations by Bing Daza
Event Organizer: Miss Abby Claudio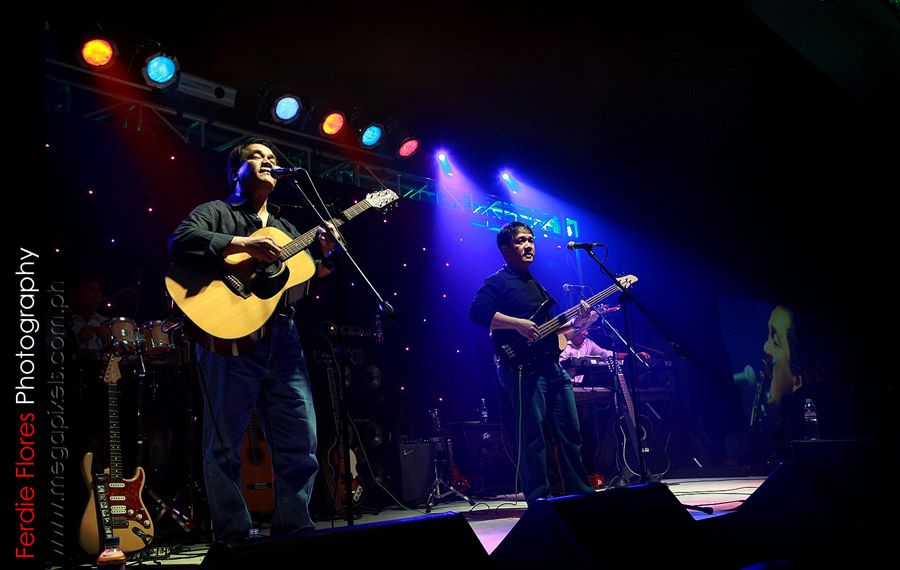 They say twins can't be away from each other too long. People may think that it is extreme but in the case of the Claudio brothers, it isn't. Sometimes they meet up with childhood friends, grab their instruments and jam.They have performed together a couple of times in front of their friends, just for fun. But to put more meaning into their hobby, Dr. Rafael pitched the idea of holding a charity concert. They formed the band, Double Vision, especially for the concert. Entitled "Remember in September," the charity concert was held last Sept. 18, at Wack Wack Golf & Country Club in Mandaluyong City.
Proceeds will go to the Bone Cancer Indigent Fund of the Philippine Orthopedic Center, the Philippine Foundation for Health and Development Inc., and the UP Anti-Violence Against Women Program.
Through this event, Sec. Gabby and Dr. Rafael hope to share their blessings to those patients and victims who are in dire need of help. By doing this concert, they can lighten other people's load while enjoying their music at same time
Some of the texts courtesy of the Manila Bulletin Publishing Corp. (COPYRIGHT 2009) and Gale, Cengage Learning (COPYRIGHT 2009)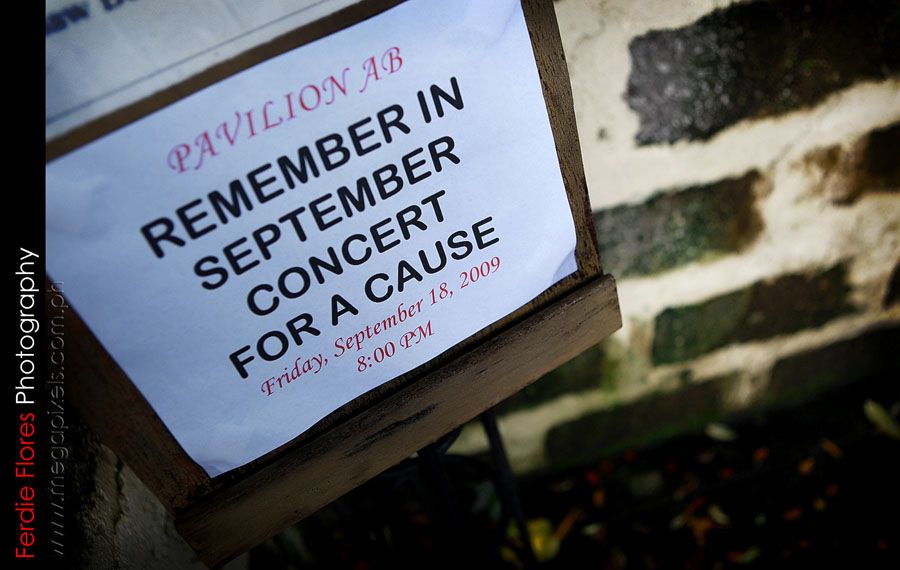 They also had guest star performers/comedian: Miss Marissa Sanchez
And for the main event:  The Claudio Twins and the rest of the Double Vision Band
.. and here is Presidential Political Adviser/Atty. Gabby Claudio (I think) 🙂
and here is Dr. Rafael (Paeng) Claudio ( i hope i got their name right!) 🙂
and the rest of the band…
The VIP's: Secretary Eduardo Ermita and  Quezon City Mayor  Sonny "SB" Belmonte!
and another guest performer/classical singer Miss Lara!
The Band also had another set…  (2nd set)
and then, here someone familiar… Marikina's Governor Del De Guzman
And another familiar face by the front seat: Mr. and Mrs. Torres ( a former client of ours)
I love this shot with SB… I wonder if he knew why I was doing this shot! 🙂
and here's the noisiest in the crowd! 🙂
…and here's Miss Abby Claudio with Miss Bing Daza and Team!
…. and Take a Bow everyone!
Another tow thumbs up job for the "Dazzling" organizers!
It was full house and we certainly had fun… and were looking forward to having an Araneta Concert! … why not?  Congratulations guys and More Power to the Double Vision Band! 🙂