🙂 Check this out!
It was a 2 wedding Saturday weekend… I was at the other event though (Shiva & Anna's)and here the things:
Both wedding preparations were held at the Diamond Hotel
Both brides had nicknames "Ann"
…and the grooms… Sherwin whilst the other is Shiva!
… Haha! What coincidences!!!
*** Sherwin + Ann Wedding ***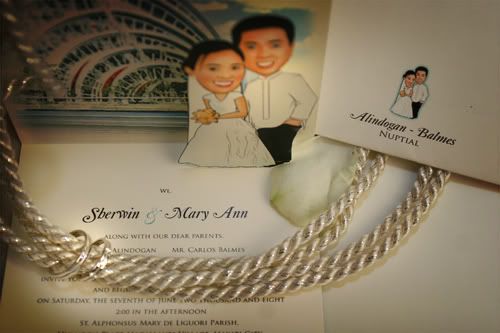 I would've loved to shoot for this wedding, as it was our first St. Alphonsus Mary de Laguori Parish wedding, Its the newly renovated church at Magallanes. The Skylight top of which you'll see when you drive alongSLEX Skyway.
So no shots by me on this site… anyway, the 2nd team didn't deliver anything less! 🙂
Here's a shot of Ann's intricately designed gown – beautiful!
(for Firefox users:right click on image and click "view image" to for an enlarged view)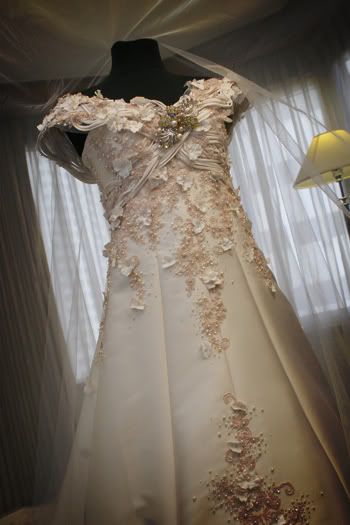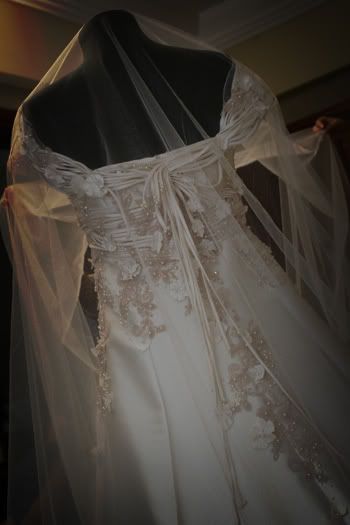 … and Ann, stunning as ever!
… and Sherwin, after a 10 year relationship? well done!
More pics…
The photos at the reception Blue Leaf:
and not to forget, their onsite wedding video – click here!
Preparation: Diamond Hotel

Ceremonies: St. Alphonsus Mary de Laguori Parish, Magallanes, Pasay City

Reception: Blue Leaf – Events Pavilion, Fort Bonifacio, Taguig